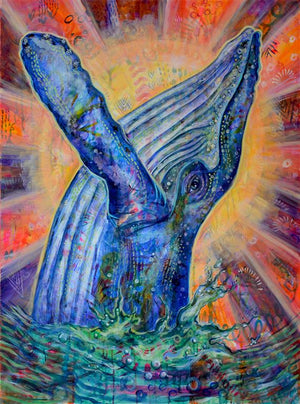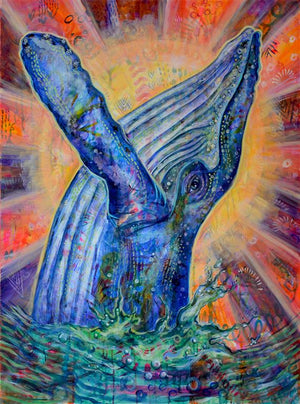 On Sale
A Whale's Tale Love Story
I always love a painting with a story, and this one is very close to my heart. The image of this waving humpback will forever have a place in my memory. This was my view from my kayak, shortly before I said yes to a forever love. Maybe I got a little imaginative with the beaming rays of sunshine but hey, that day did end with the most beautiful sunset. I am so thankful for such a magical day, and this magical love I have found. 
This is a fine art giclee print of an original acrylic painting. All prints are printed on professional grade acid-free archival paper. 
It is available in three different paper print sizes. Please inquire if you are interested in stretched canvas sizes and pricing.