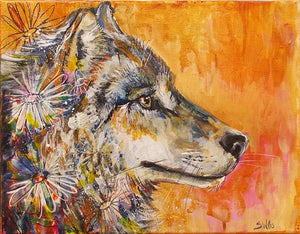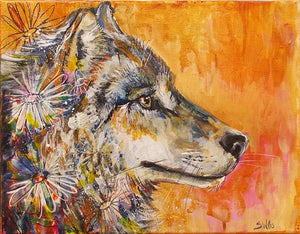 On Sale
Hitched to the Universe
This painting was inspired by one of my favourite quotes "When we try to pick out anything by itself, we find it hitched to everything else in the universe" – John Muir. I'm going to nerd out a bit but it is very fascinating how wolves can have such an amazing effect on their surrounding ecosystem through trophic cascade, they can even change the functioning of rivers! This painting comes close to hinting at this intriguing relationship as the wolf and flowers become one.
This is a fine art giclee print of an original acrylic painting. All prints are printed on professional grade acid-free archival paper. 
It is available in three different paper print sizes. Please inquire if you are interested in stretched canvas sizes and pricing.