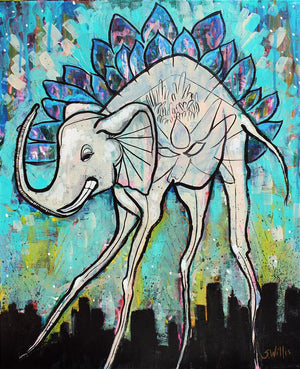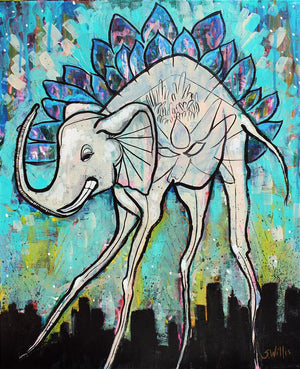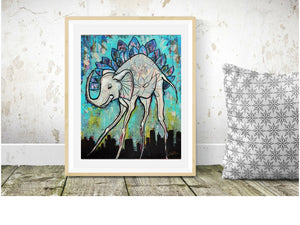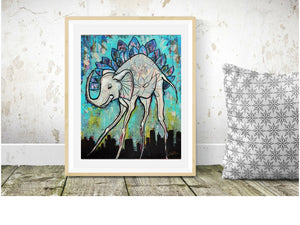 On Sale
Rise To Serenity
Although elephants are known to weigh quite a bit they seem to walk noiselessly with grace. The Salvador Dali inspired legs of this elephant exemplify this gracefulness as the elephant rises above the busyness depicted in the city-scape below into a blooming lotus flower. 
This is a fine art giclee print of an original acrylic painting. All prints are printed on professional grade acid-free archival paper. 
It is available in three different paper print sizes. Please inquire if you are interested in stretched canvas sizes and pricing.