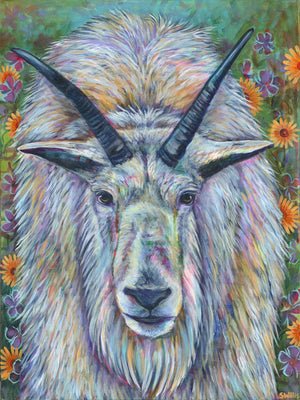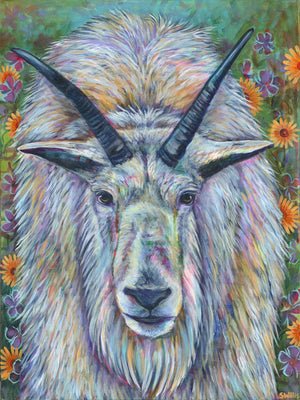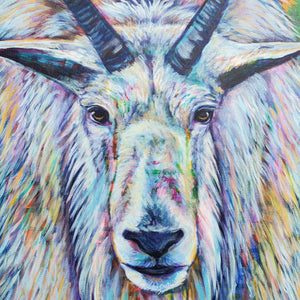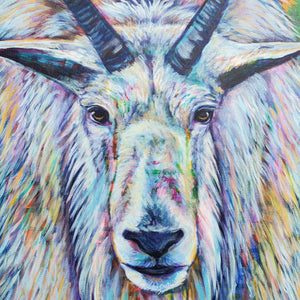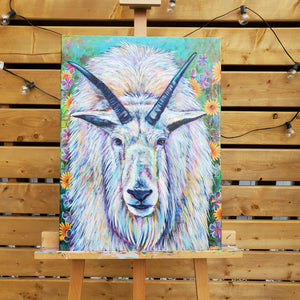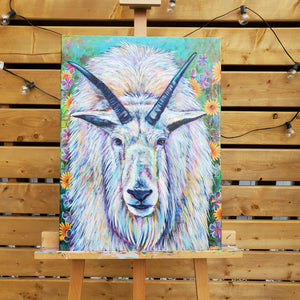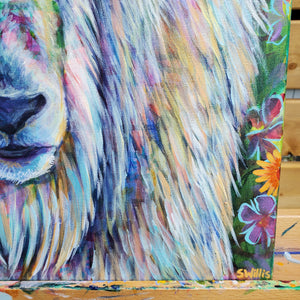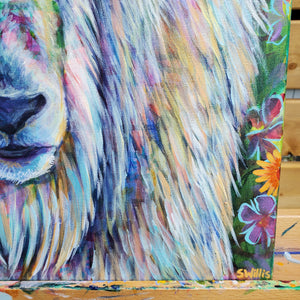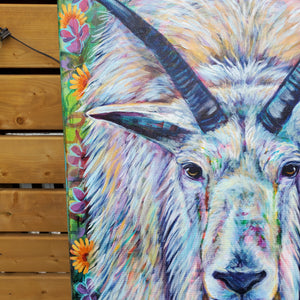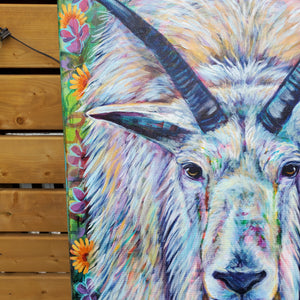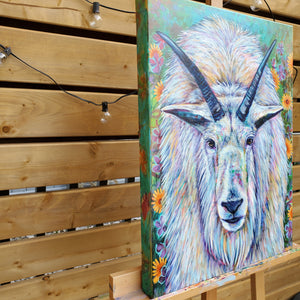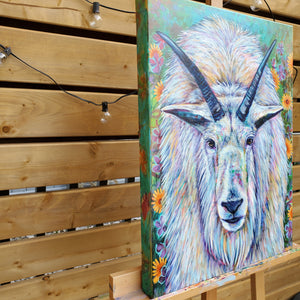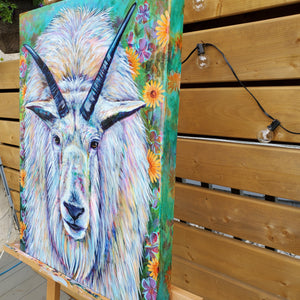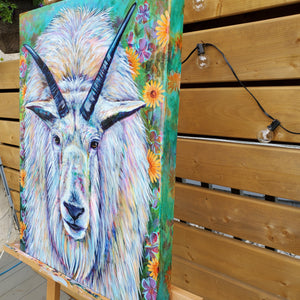 On Sale
Wizard of the Rockies - Mountain Goat & Fireweed, Brown Eyed Susans - 20x24"
Original Acrylic Painting on Canvas.
Description: These white fluffy mountain goats are my absolute favorite! They feel like mystical creatures to me because you barely ever see them, hence the name, Natures Wizard. This one is surrounded by fire weed and brown eyed susan wild flowers. This mountain goat is part of the "Where the Wild Things Grow" collection.
Size: 20x24"
Paintings will be shipped in 7-10 days after purchase, and you will receive a shipping notification at the time they are shipped. Shipping charges are calculated at checkout based on the shipping destination.
For those that are local to the Edmonton area and prefer to schedule a pick-up, please use the code: LOCAL at check-out.
Please note that although the pictures aim to capture the colour and detail as accurately as possible, there may be some colour variation between the photo and the actual painting.
Shelby Willis Artwork retains all copyright and reproduction rights.
Original Acrylic Painting on Canvas.