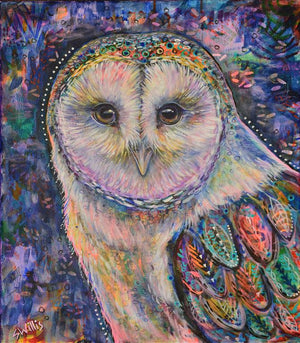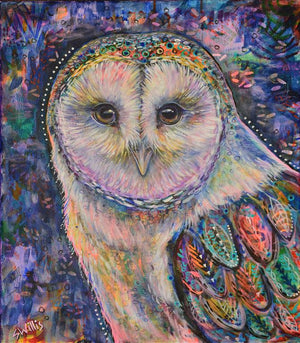 On Sale
A Million Dreams
A Million Dreams Are Keeping Me Awake. ✨ My mind runs endlessly with all the things I would like to do, and all the paintings I would like to paint! To me, this owl had the magical feel of a million dreams, and is representative of my nocturnal instinct to think about EVERYTHING the moment my head hits the pillow! 
This is a fine art giclee print of an original acrylic painting. All prints are printed on professional grade acid-free archival paper. 
It is available in three different paper print sizes. Please inquire if you are interested in stretched canvas sizes and pricing.