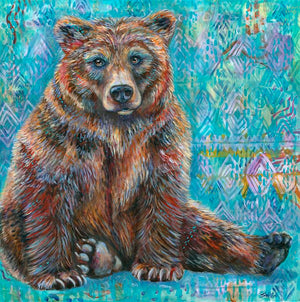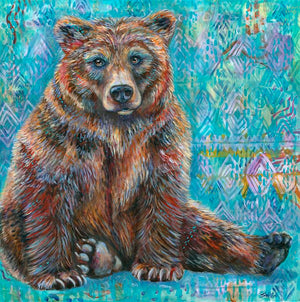 On Sale
Aztec Bear
"Look deep into nature and you will understand everything better" – Albert Einstien. I love this quote and totally think it's true. It can be very easy to get caught up in our own bubbles of reality, where minor things and stresses can start to grow out of proportion; however, I have always found that there is no better cure than taking some time in nature. This painting is also inspired by of course, Aztec patterns, one of my favorite patterns for outerwear. 
This is a fine art giclee print of an original acrylic painting. All prints are printed on professional grade acid-free archival paper. 
It is available in three different paper print sizes. Please inquire if you are interested in stretched canvas sizes and pricing.