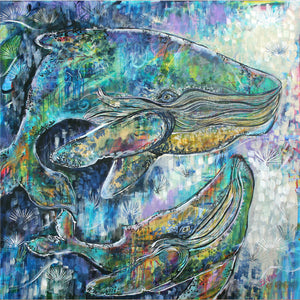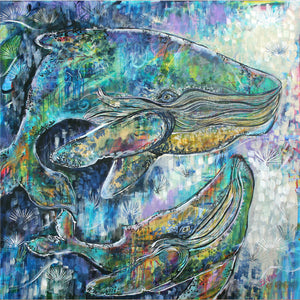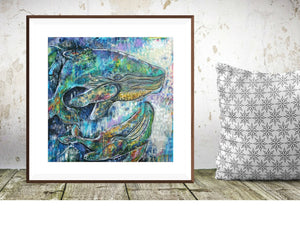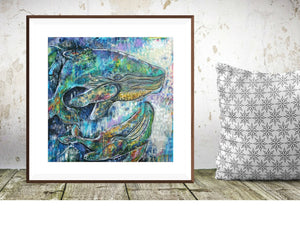 On Sale
Get Me To The Sea
There is something so unexplainably great about being near the ocean. It's refreshing, captivating relaxing and invigorating all at the same time. And it is the habitat of some of the world's most amazing creatures. This painting was inspired by Hawiian humpback whales, which in the past have become endangered due to decades of whaling. Although their numbers are now increasing they are still endangered. 

This is a fine art giclee print of an original acrylic painting. All prints are printed on professional grade acid-free archival paper. 
It is available in three different paper print sizes. Please inquire if you are interested in stretched canvas sizes and pricing.