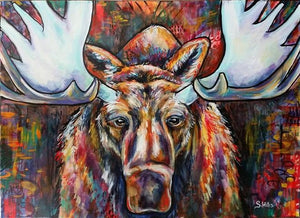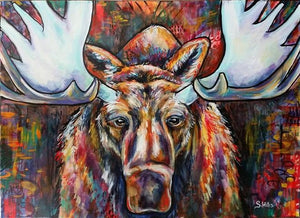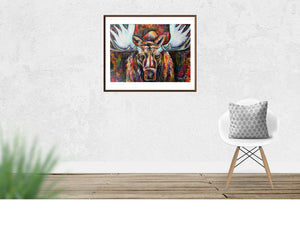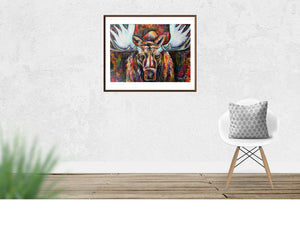 On Sale
Moose
Moose are awkward yet graceful and large yet able to move very swiftly and silently when need be. They are a symbol of balance reminding us when to use gentleness and when to use strength. 
This is a fine art giclee print of an original acrylic painting. All prints are printed on professional grade acid-free archival paper. 
It is available in three different paper print sizes. Please inquire if you are interested in stretched canvas sizes and pricing.