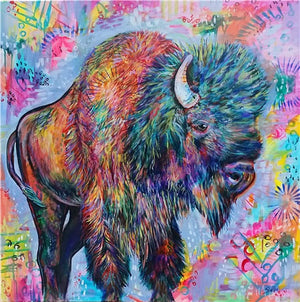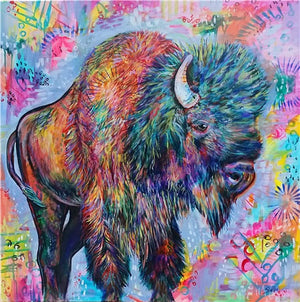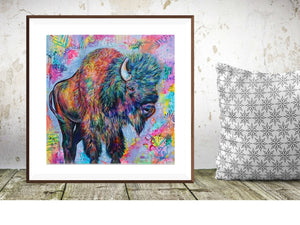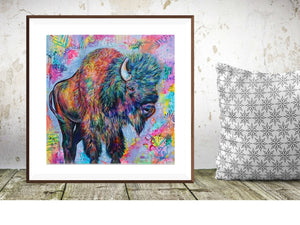 On Sale
Soul on Fire
Be fearless in pursuit of what sets your soul on fire. This psychedelic bison was the result of experimenting with some new colors and many dedicated hours of fur painting. One of my favorite paintings yet!
This is a fine art giclee print of an original acrylic painting. All prints are printed on professional grade acid-free archival paper. 
It is available in three different paper print sizes. Please inquire if you are interested in stretched canvas sizes and pricing.