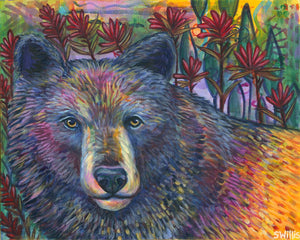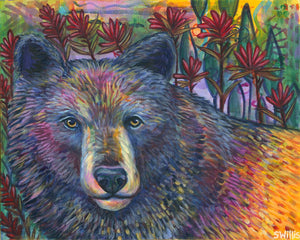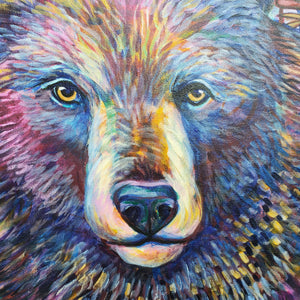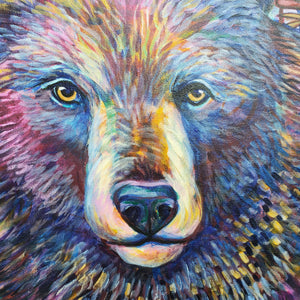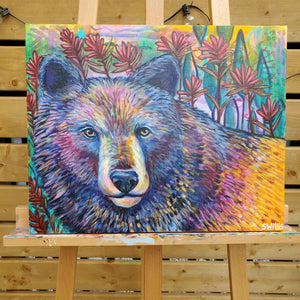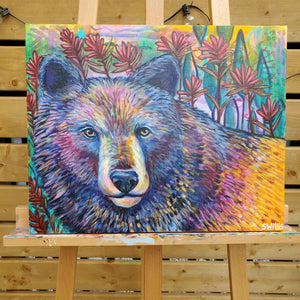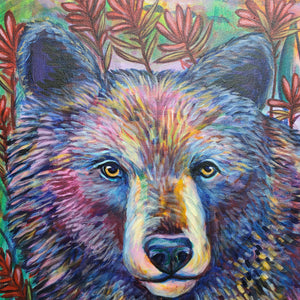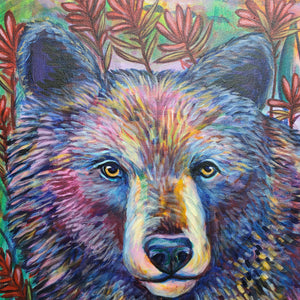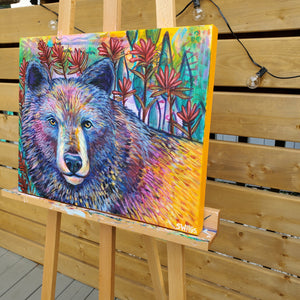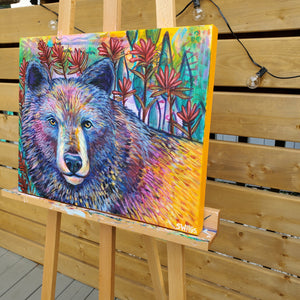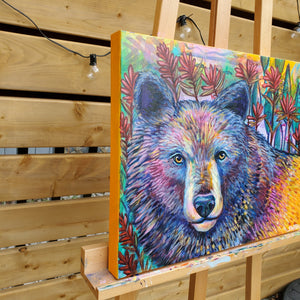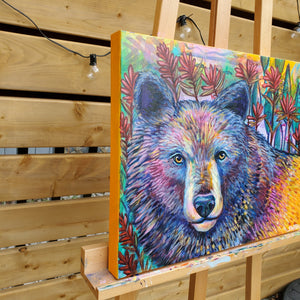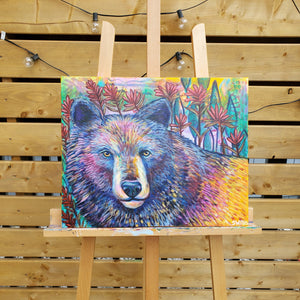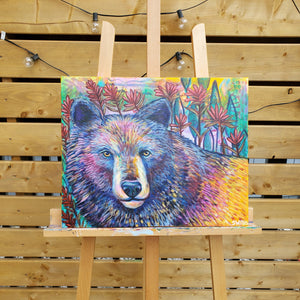 On Sale
Where the Wild Things Grow - Bear & Red Paintbrushes 16x20"
Original Acrylic Painting on Canvas.
Description: When I think of visiting the mountains, images of black bears and red paintbrush flowers always come to mind! This was the first painting completed in my new collection! This bear is part of the "Where the Wild Things Grow" collection.
Size: 16x20"
Paintings will be shipped in 7-10 days after purchase, and you will receive a shipping notification at the time they are shipped. Shipping charges are calculated at checkout based on the shipping destination.
For those that are local to the Edmonton area and prefer to schedule a pick-up, please use the code: LOCAL at check-out.
Please note that although the pictures aim to capture the colour and detail as accurately as possible, there may be some colour variation between the photo and the actual painting.
Shelby Willis Artwork retains all copyright and reproduction rights.