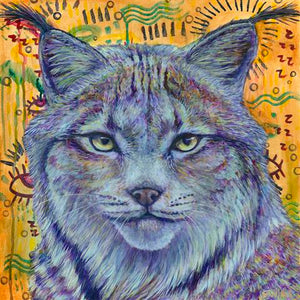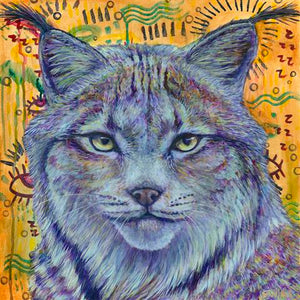 On Sale
Wild Heart
The Lynx spirit animal encourages you to be more playful and flexible in your life. She pushes you to reach out for more opportunities, break out of our molds, and change routines. Play is just as essential to our health and functioning as rest. We've all got so much to do and so little time, that the idea of doing anything unrelated to the to do list can actually create stress. It can be easy to convince ourselves that play is a waste of our precious time, however, play helps us deal with difficulties, provides a sense of expansiveness, promotes mastery of our craft, and is an essential part of the creative process. In the long run, work does not work without play.
This is a fine art giclee print of an original acrylic painting. All prints are printed on professional grade acid-free archival paper. 
It is available in three different paper print sizes. Please inquire if you are interested in stretched canvas sizes and pricing.